Why choose china crown and bridge
At china crown and bridge we are committed to providing our clients with the highest quality dental restorations. Our products are carefully crafted by skilled professionals using state-of-the-art techniques and materials. We also offer excellent customer service and competitive pricing, making us the ideal choice for all your dental restoration needs.
High-quality materials and precision workmanship
The China Crown and Bridge are made of high quality materials including zirconia, porcelain and metal alloys. These materials have been carefully selected for their durability, strength and biocompatibility. Our products are well made with attention to detail to ensure a perfect fit and optimal function.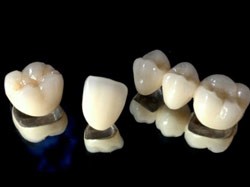 natural beauty
One of the most notable advantages is its natural and aesthetic appearance. We offer a wide range of colors and shades to match your natural teeth for a seamless and harmonious smile. Our products are designed to blend seamlessly with your existing teeth, enhancing your overall appearance and confidence.
In addition, our restorations are stain, chip and crack resistant, ensuring long-lasting beauty and function. With minimal maintenance, you can enjoy a beautiful, healthy smile for years to come.
china crown and bridge attributes
made of high quality materials
Seiko secretariat, attention to detail
Available in a variety of colors and shades to match your natural teeth
Resistant to staining, chipping and cracking
easy to clean and maintain
Function
Restoring damaged or missing teeth
improve smile
Provides stability and support for surrounding teeth
Improve chewing efficiency
Promotes overall oral health
advantage
Durable
Natural and beautiful appearance
Cost-effective compared to other dental restoration options
requires minimal maintenance
In conclusion
In conclusion, china crown and bridge is the ideal choice for anyone looking for a reliable, durable and aesthetically pleasing dental restoration solution. Our high-quality materials, precision workmanship, and natural appearance set us apart from other restoration options.
Efficient china dental outsourcing, specialized in crowns, bridges and implants. Since its inception, LOYAL BEAUTY has grown into one of the largest dental laboratories in the world with a focus on innovation, quality and reliability.
The company's reputation for producing high-quality dental restorations has earned them a loyal customer base of dentists worldwide who rely on their products to restore their patients' smiles and oral health. With state-of-the-art facilities and highly skilled technicians, China Crown and Bridge produces reliable, durable and aesthetically pleasing dental restorations.
One of the main reasons for the success of china crown and bridge in efficient china dental outsourcing is their dedication to staying at the cutting edge of technology in the industry. They invest heavily in research and development ensuring they remain at the forefront of innovation in dental restoration. The company has also established a strict quality control process to ensure that each product meets the highest standards before being shipped to customers.
In addition to its focus on quality and innovation, it is also known for its excellent customer service. LOYAL BEAUTY's team of professionals is on hand to answer any questions or concerns customers may have, and they pride themselves on providing personalized solutions to meet their unique needs.
As an industry leader, China Crown and Bridge will continue to innovate and invest in new technologies, which will bring greater progress to the dental restoration industry. They have become a trusted partner of dentists worldwide by providing reliable, high-quality products backed by exceptional customer service.