Introduction
Dentures are an essential dental appliance used to replace missing or damaged teeth. Due to the high cost of local manufacturing, some patients choose to find affordable alternatives outside their country of residence. This has led to the increasing popularity of dental laboratories in China. However, one issue that arises when buying dentures from a Chinese lab is how long it takes to receive an order. In this article, we will explore the china denture laboratory production process, factors that affect turnaround time, and typical turnaround times for denture orders. We will also provide advice on how to choose a dental laboratory based on the required turnaround time.
Denture production process in a Chinese laboratory
The first stage involves taking an impression or scan of the patient's mouth, which is then emailed to the lab.
The second stage is designing the dentures using computer-aided design (CAD) and/or computer-aided manufacturing (CAM) techniques or traditional methods.
In the third stage, designs are fabricated using materials such as acrylic, porcelain or zirconia. The final stage involves polishing and finishing the dentures before they are shipped to the patient or dentist.
Factors Affecting Turnaround Time
Several factors affect the turnaround time for denture orders from Chinese labs. A key factor is the complexity of the case. For example, if a patient requires a full set of custom dentures or has specific occlusal needs, the lab may take longer to complete the order. Additionally, the choice of material used can affect turnaround time. For example, zirconia dentures require additional processing time compared to acrylic dentures. Shipping time can also be a factor, especially for international orders where customs clearance can cause delays.
Comparison to Other Countries Denture order turnaround times may vary by country. For example, in the US, basic denture orders can take 5-10 business days to complete, while more complex cases can take up to 3-4 weeks. In Europe, the average turnaround time for a standard denture order is approximately 2-3 weeks. However, these turnaround times may also vary based on laboratory workload and seasonal demands.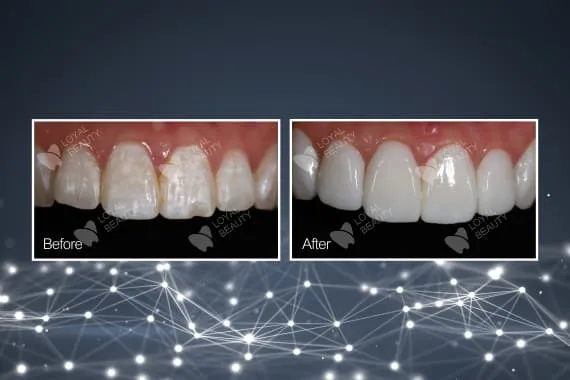 Typical turnaround time for China lab denture orders
Typical turnaround times for china denture laboratory orders may vary depending on the complexity of the case and the materials used. Turnaround time is usually within 7-10 business days for basic dentures, while more complex cases can take up to 3-4 weeks or longer. For example, implant-backed dentures or dentures that require custom color matching may take longer. Some laboratories may offer expedited service for an additional fee, which can significantly reduce turnaround time.
Recommendations for Selecting a Dental Laboratory Based on Turnaround Time When selecting a dental laboratory based on required turnaround time, it is important to select a laboratory that is experienced with the particular type of denture required. This helps improve the likelihood of timely and accurate production. Also, look for labs that provide clear communication and track updates throughout the process. Laboratories that offer expedited service are also helpful when a quick turnaround time is required.
Balancing turnaround time and quality of work is important. While faster turnaround times can be attractive, it is imperative to ensure that quality is not compromised in the process. Find laboratories that produce dentures using high-quality materials and techniques. Accreditations and accreditations such as ISO 9001 accreditation or FDA registration can also increase confidence in a laboratory's capabilities.
In conclusion
In addition to the factors mentioned above, there are other factors that can affect the turnaround time of China lab denture orders. For example, high demand during certain times of the year, such as holidays or peak tourist periods, may result in longer wait times. Likewise, unexpected delays such as shipping or customs issues can add to turnaround time.
It is important to note that while a shorter turnaround time may be desirable, it should not be at the expense of quality. Selecting a laboratory based solely on fast turnaround time can result in inferior materials or workmanship and ultimately additional costs. Therefore, it is important to consider both turnaround time and quality when selecting a dental laboratory.
To ensure timely delivery of your order, it is recommended that you plan ahead and allow sufficient time for your order to be processed and shipped. Additionally, it is important to communicate any specific needs or requests to the laboratory to avoid possible delays or errors in production.
In conclusion, the typical turnaround time for an order from china denture laboratory can vary due to a number of factors. While basic dentures can usually be completed within 7-10 business days, more complex cases may take longer. When selecting a dental laboratory based on required turnaround time, it is important to balance speed with quality and consider factors such as experience, communication and certification. By understanding the factors that affect turnaround time and making informed decisions when selecting a laboratory, patients can receive timely, effective and affordable dental care.